Brochure Website Design
A perfect way to get your business online, or upgrade your existing site
What is a brochure website?
A brochure website design is a fantastic way to give your customers an idea of what your business is about.
In its simplest form, it's pretty much as it sounds – your brochure in digital form. Most sites will have around 5 to 10 pages and whilst looking great, they're all about communicating your business proposition, and therefore won't have too much functionality attached to them.
What do brochure websites look like?
Pretty much any style and aesthetic can be achieved with a brochure website. If you ask us, we'd have to say there's a good chance that most brochure sites are better looking than more complex sites because a large percentage of the fee can go towards design as opposed to development.
If you'd like to see some of the brochure websites we've designed, head over to our portfolio and have a look around. A large percentage of the sites we've worked on are brochure sites, so you'll get a good idea straight away.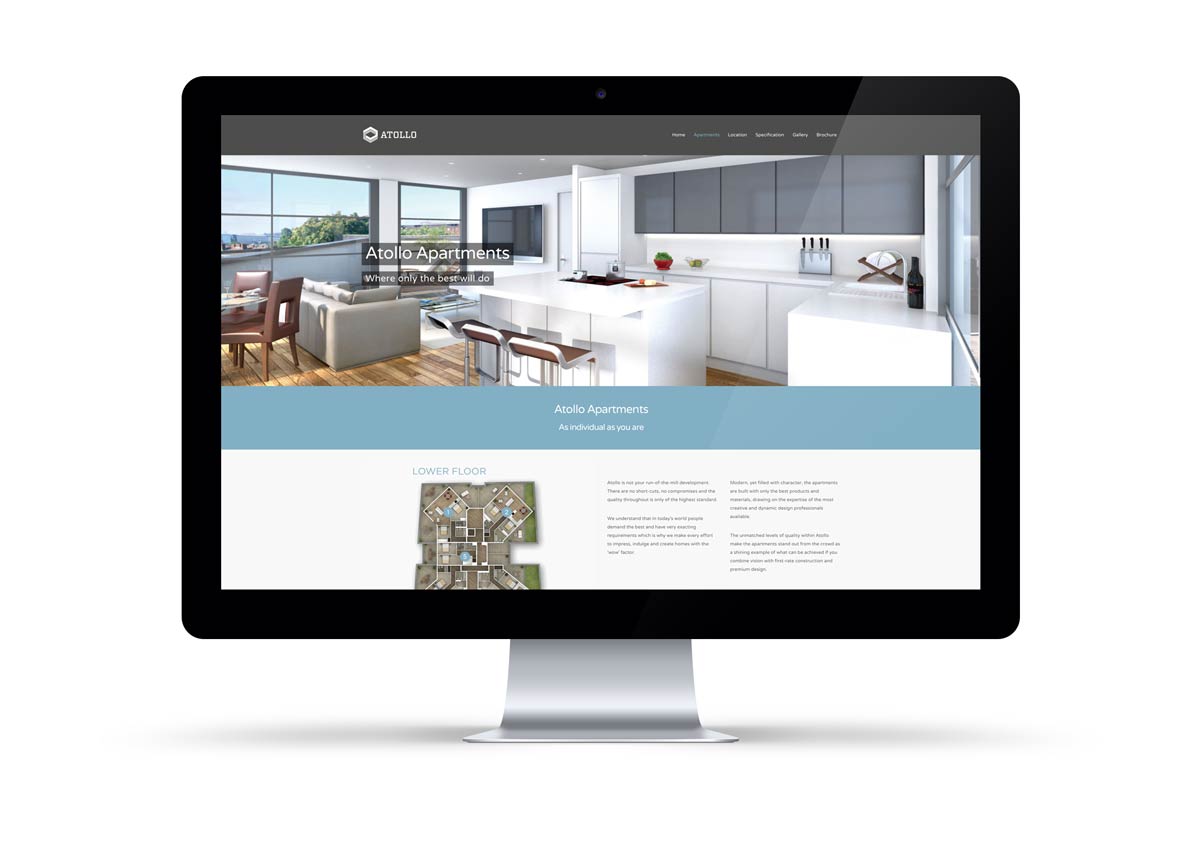 How does a brochure website differ from a 'normal' website?
It doesn't.
Essentially, it's a phrase coined by the design industry to mean simple website, or brochure in website form. There's nothing special or different about it, it's purely made-up terminology for a basic site with little functionality.
However, don't be put off with terms like 'basic', 'simple' and 'little functionality' – a brochure site does a really great job of conveying your business proposition, it just doesn't do things such as eCommerce, online payments, log ins for your customers, etc.
What types of pages are on a brochure site?
There's no real limit to the pages that appear on this kind of website, however, as mentioned above, you probably won't find things such as login pages, checkout pages, user account pages, etc.
Here's a quick list of the usual types of pages you'll find:
Home
About
Products/Services
Testimonials
FAQs
Portfolio
Contact
Terms & Conditions
Privacy Policy
Blog*
* Although technically speaking a blog requires functionality that would reach beyond that of a traditional brochure website, web development has moved on so far with platforms like WordPress that these days blogs are a standard edition to most website packages.
How does the web design process work?
After getting through the initial paperwork and deposit stage (we try and make this as painless as possible!) we set about putting together an initial design for the home page. We'll work on this as a basis for setting the look and feel of the site, tweaking and/or rebuilding until you're happy to sign off.
With the tone set, we'll then build the rest of the site and go through two rounds of amends to get your new website perfect for launch. We'll then go through any post launch details with you to get your lovely new responsive brochure website off to a flying start.
Get a brochure website design quote
Looking to get started with your web design project? Get in touch today!
[contact-form-7 id="4490″]